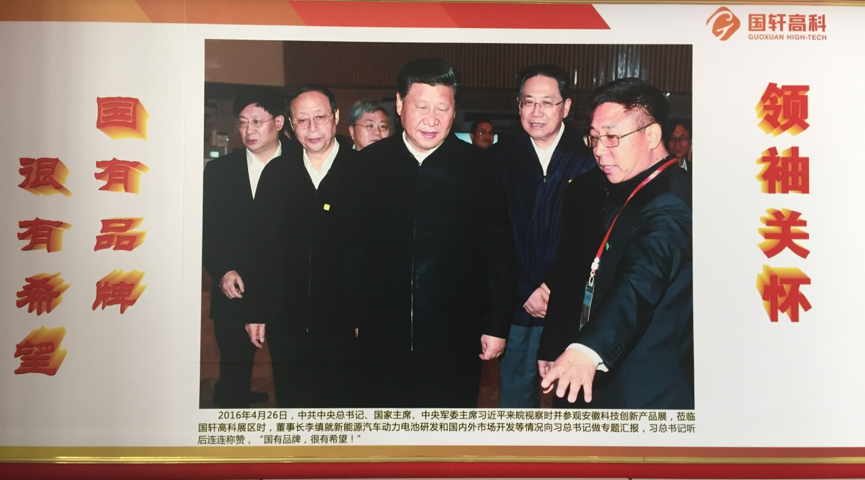 Xi Jinping, Chairman of the PRC has emphasized that the development of green vehicles is a crucial step for China's transition from an automobile power to an automobile superpower. After several rounds of rigorous assessments and careful selections, Hefei Guoxuan High-tech Power Energy CO., LTD. has selected Shanghai Elitesland Software System CO., LTD. as an information system development partner. The contents of phase one of the collaborative project include ERP, CRM, SRM, HR, and other essential information systems. This project will establish the competitiveness of Guoxuan High-tech in the next 10 years and serve as a foundation for the internationalization and digitalization of Guoxuan High-tech.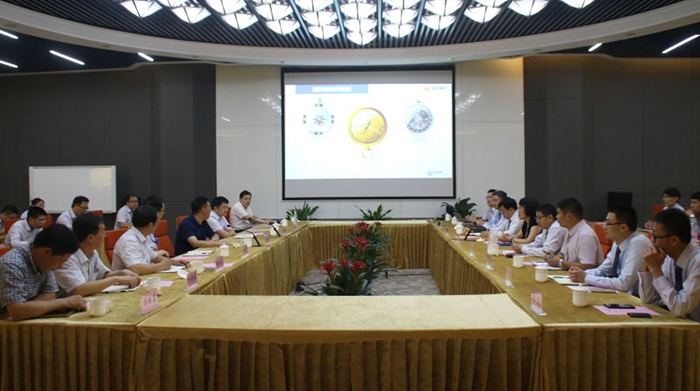 On June 27th, Guoxuan High-tech Power Energy CO., LTD. successfully held a collaborative information system project initiation meeting at its corporate headquarters in Hefei. Guoxuan High-tech Chairman of the Board Mr. Li and Elitesland Chairman of the Board Mrs. Gai led the core management of Guoxuan and the core members of the information system project respectively to attend this meeting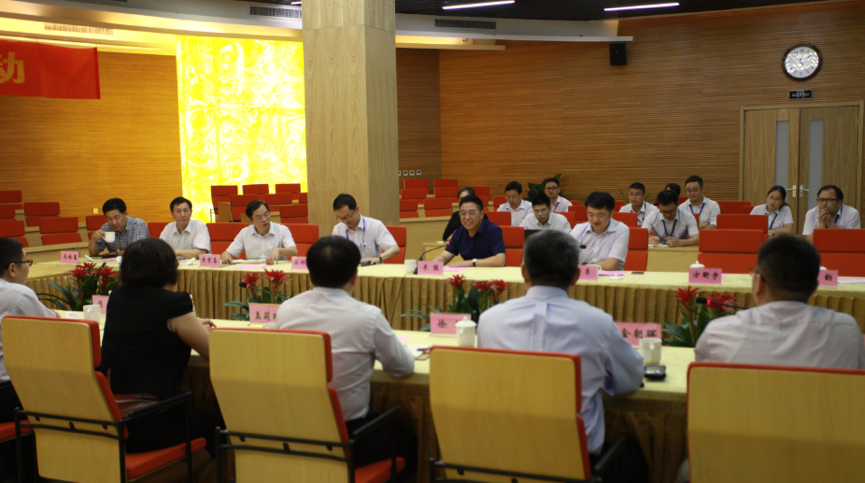 Vice President of Guoxuan High-tech Mr. Huang hosted the meeting. Chairman of the Board Mr. Li believes the current information system foundation of Guoxuan High-tech is relatively weak, and its information system development progress is falling behind that of other enterprises. Mr. Li therefore stresses that developing a strong information system for Guoxuan High-tech is a top priority and urges all departments to fulfill their assigned roles and fully promote the development of the enterprise's information system. Mr. Li further requests both parties to increase communication and actively confront the challenges ahead based on the ideology that collaboration will yield a win-win result. Mr. Li believes that the information system development will unify every employee's efforts, internationalize and enhance procedures, improve the management level, lead to mutual improvements, and seek faster and better development. Mr. Yong, vice president of Guoxuan, also delivered a speech and requests all departments and collaborative partners to have a unified belief, immutable principles, and strong self-discipline throughout the construction of the information system. Mr. Yong urges both parties, through collaboration, to devote their best resources and efforts to successfully complete Guoxuan High-tech's information system construction. Other high executives of Guoxuan High-tech also delivered motivating speeches, demonstrating their determination and confidence to complete the task ahead.
Hefei Guoxuan High-tech Power Energy CO., LTD.
Hefei Guoxuan High-tech Power Energy CO., LTD. has successfully gone public in April 2015, and its stock ticker is 002074. The enterprise is comprised of two main business sectors, namely lithium power batteries and electricity transmission and distribution equipment. The enterprise employs 5000 people, possesses 5.5 billion RMB worth of assets, and is worth 35 billion RMB. Hefei Guoxuan High-tech Power Energy CO., LTD. is a subsidiary enterprise of Guoxuan High-tech Power Energy CO., LTD. It was founded in May 2016. The enterprise's registered capital is 880 million and has multiple production bases and research centers located across China, including Hefei, Lujiang, Nanjing, Suzhou, and Tsingtao. The enterprise is devoted to the research, production, and management of contemporary lithium batteries and its necessary materials. The enterprise also possesses the intellectual property rights for the core technology of lithium batteries. Its main products include lithium ion phosphate material, battery cells, power batteries, BMS systems, and capacitor batteries. As a key national High-tech enterprise, national enterprise technology center, national "863" major task unit, the enterprise has participated in three green vehicle innovation projects, and has passed the ISO9000 and TS16949 and other quality checks. It is has also been approved as a national accreditation center (CNAS), national postdoctoral work platform, and has opened 5 major research bases in Hefei, Shanghai, USA, Germany, and Japan.
Guoxuan High-tech remains established in Anhui, addresses the entire nation, and aspires to provide its services on a global scale. With power battery material as the basis for scientific research, the enterprise aims to achieve a leading position in the sales and technology of green vehicles within 5 years.
Shanghai Elitesland Software CO., LTD.
Elitesland is a professional management consulting enterprise that provides comprehensive information solution for enterprises and is a Platinum Partner of Oracle, which is one of the top global business solution suppliers. Elitesland provides information strategic planning, enterprise process re-engineering and professional services of information system construction to build an advanced and efficient business information management platform. Elitesland is a certified software enterprise with national certifications and is also a public high-tech enterprise, which has been listed on the National Equities Exchange and Quotations since 2014.
Elitesland provides full information solution which covers consultancy and construction service for Oracle ERP, Supply Chain Integration Platform, Elitesland Omni-Channel Retail O2O, big data Analysis, CRM, Mobile Portals, E-commerce, Kronos Lean Workforce Management, Java, Mobile Development. Elitesland specializes in Omni-Channel retail O2O, large distribution, industrial production, commercial real estate, medical and pharmaceutical, agriculture and animal husbandry and other fields. The representative customers of Elitesland are KFC, RRS.COM, TRT Health, Yangtze River Pharmaceutical Group, Beijing Capital Land, Shengtong Printing, and other enterprises from a variety of industries.