Under the collaboration between Elitesland and Beijing Huangjihuang Catering Management CO.,LTD., the implementation of Beijing Huangjihuang Catering Management's information system project phase one has successfully launched on July 1st, 2016.
The coverage of the implementation of this information system project include the head enterprise of Huangjihuang Catering Management CO., domestic branch corporations, oversea branch corporations, subsidiary corporations, national outlets, and franchises. Elitesland combined its advanced experience in the chain catering industry with the business needs of Huangjihuang Catering Management, and utilized the advanced platform of JDE, to construct a full-modular Oracle JDE information system platform that will provide strong information support for the rapid development of Huangjihuang Catering Management in the next 10 to 15 years.
Mr. Huang, the highest executive of Beijing Huangjihuang Catering Management, personally attended the launch meeting for the Beijing Huangjihuang Catering Management information system project. At the meeting, Mr. Huang highly acclaimed the efforts of key users who made outstanding contributions to the project and Elitesland implementation consultants; Mr. Huang then presented certificates to 27 key users. In Mr. Huang's speech on the purpose of implementing information systems, he emphasized that capitalization and digitization represents the future development direction of Huangjihuang, as a corporation. Hence, it is paramount to have big data as a basis for obtaining a clearer image of Huangjihuang's future development. He hopes that all departments of Huangjihuang can regularize and standardize operations alongside the development and construction of the information system. In the interim between the project launch and successful completion of the project launch, further collaboration and communication is necessary among departments, and all departments should patiently and meticulously communicate with individual storefronts to ensure the information system is fully implemented as soon as possible.

Over the course of implementing the project, executives of Huangjihuang have demonstrated full support and created a strong project team that will spearhead the implementation of the system. Huangjihuang has also established an office dedicated to the ERP program and arranged for executives to directly participate in the project implementation. Mr. Huang delineated and emphasized the overall objective and expectations for the implementation.  Mr Li, the General Manager carefully listened to and evaluated every report for the numerous stages of the project and arranged the resources for multiple departments to ensure the project launches successfully.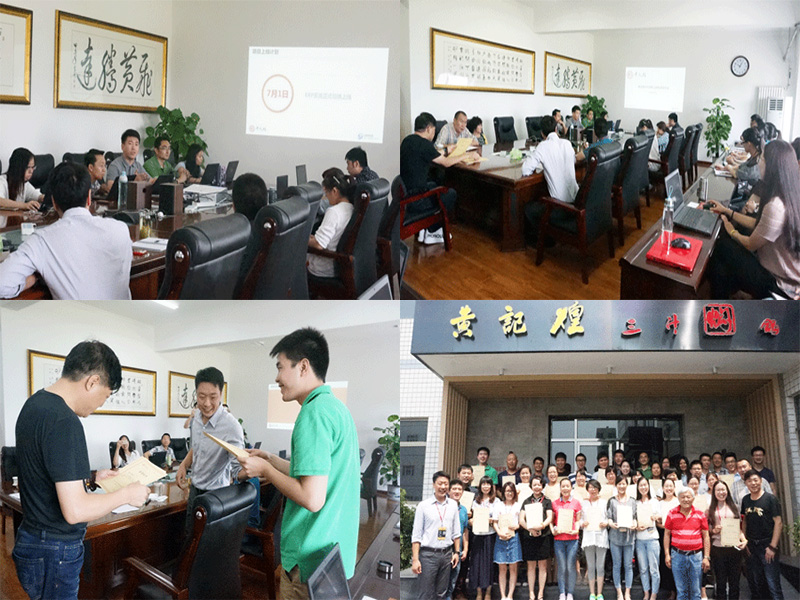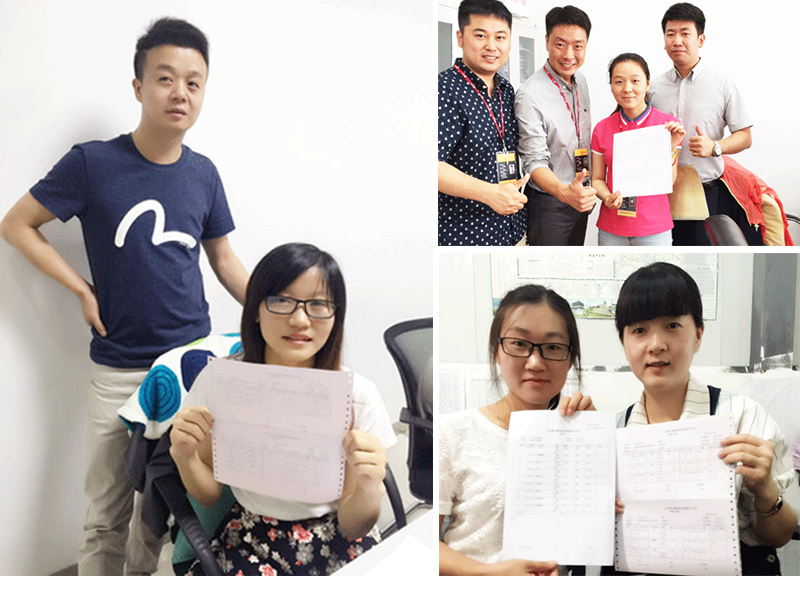 Beijing Huangjihuang Catering Management CO.,LTD.
Beijing Huangjihuang Catering Management CO.,LTD. is a chain catering corporation  that is committed to franchise development, dietary research, and other fields in the chain catering industry. Its brand, Huangjihuang Three Sauce Stew Pot, has achieved phenomenal success and rapid development since entering the market in 2004. Currently, Huangjihuang has around 600 storefronts and expects to exceed 1000 by 2018. Huangjihuang is located in more than 200 cities in all provinces and autonomous regions in China including Tibet. Huangjihuang has also achieved substantial development overseas and has opened storefronts in Indonesia, Australia, Canada, the United States, and Thailand. 
Under the Huangjihuang corporation, there are 8 wholly-owned subsidiary enterprises. Beijing Huangjihuang Catering Management CO.,LTD. is in charge of managing direct-retail storefronts, obtaining necessary resources for franchises, and purchasing and distributing proprietary flavorings. District management branches located in Beijing, Tianjin, Shenzhen, Lanzhou, Xian, Wuhan, and Shanghai are in charge of the market development and management in respective local districts. To ensure unobstructed communication, all district management branches have a unified management network with headquarters. 
Shanghai Elitesland Software System CO., LTD.
-----------------------------------------------------
Elitesland is a professional management consulting enterprise that provides comprehensive information solution for enterprises and is a Platinum Partner of Oracle, which is one of the top global business solution suppliers. Elitesland provides information strategic planning, enterprise process re-engineering and professional services of information system construction to build an advanced and efficient business information management platform. Elitesland is a certified software enterprise with national certifications and is also a public high-tech enterprise, which has been listed on the National Equities Exchange and Quotations since 2014.
Elitesland provides full information solution which covers consultancy and construction service for Oracle ERP, Supply Chain Integration Platform, Elitesland Omni-Channel Retail O2O, big data Analysis, CRM, Mobile Portals, E-commerce, Kronos Lean Workforce Management, Java, Mobile Development. Elitesland specializes in Omni-Channel retail O2O, large distribution, industrial production, commercial real estate, medical and pharmaceutical, agriculture and animal husbandry and other fields. The representative customers of Elitesland are KFC, RRS.COM, TRT Health, Yangtze River Pharmaceutical Group, Beijing Capital Land, Shengtong Printing, and other enterprises from a variety of industries.